READ my interview below, SHARE this post to support me, and DONATE TO MY CAUSE!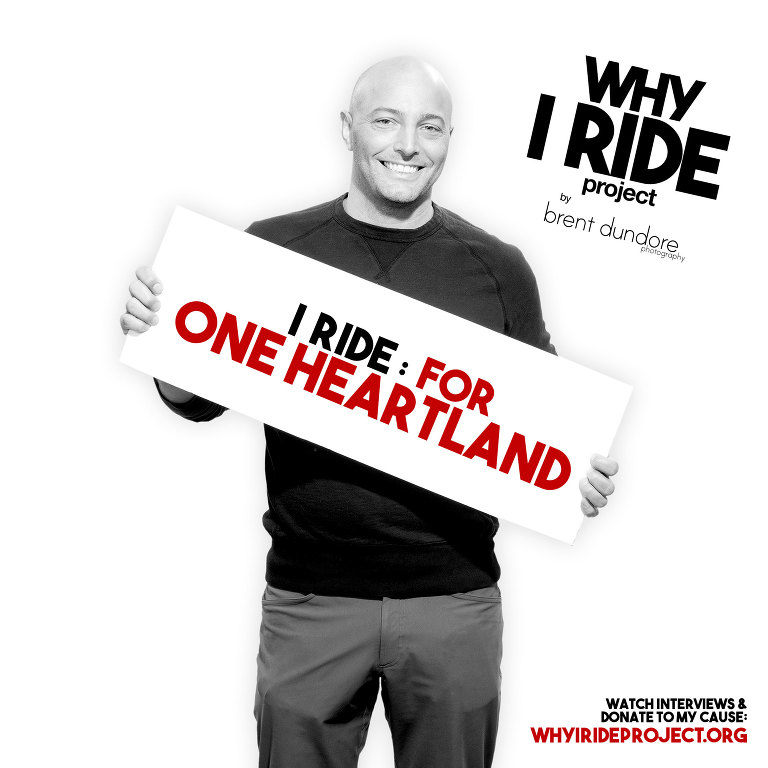 "I crew for One Heartland."
Patrick Kindler (Executive Director – One Heartland) 
This is my 2nd year participating.
Why do you Red Ribbon Ride? I ride to help end the spread of HIV/AIDS and the stigma that still surrounds the disease. More than 50% of our campers at One Heartland are not open in their communities about there HIV status for fear of being stigmatized. I ride so we can educate others and hopefully end that stigma. 
What do you do away from the Red Ribbon Ride? I serve as the Executive Director of One Heartland, roller ski, cross country ski, downhill ski, snowboard, snowshoe, hike, canoe, kayak, sail, and pray for winter to come early and stay late.
What is your favorite thing about the Red Ribbon Ride? I am a bit shy which I think surprises a lot of people and the ride really helps me to get out of my shell, meet new people and make new friends. I very much cherish the friendships I have made serving on the Board of the Red Ribbon Ride and participating in the ride itself. I love that 8 organizations can come together for the better good!
How were you introduced to Red Ribbon Ride? Eight Years ago when the Red Ribbon Ride approached One Heartland about joining as one of the 8 beneficiary's. I had never done any biking before really so this was all new for me.
What is one great memory you can share from your ride/crew experience in the past? I LOVE every minute! The people are just so amazing and have such huge hearts. I am also a fan of  Peddle Camp because it gives you the opportunity to see all of your Ride Friends again.
What would you tell someone who is on the fence about joining our ride next year? Tell them about the 8 benefiting agencies and the differences they are making in our community.
What person or group of people are you hoping to bring to the ride this next year? I am really excited that one of our long time supporters from California is flying up this year to join our team.
What is your fundraising goal this year? $3,000. I am still cooking up some fundraising ideas…..more to come!
Is there anything else you'd like to say to our Red Ribbon Ride community? As the Board Chair for the Red Ribbon Ride I want to say THANK YOU for your continued commitment towards ending the spread of HIV/AIDS in our community. I know that participating in the ride is very rewarding but I also know it takes a huge commitment to take time away from work and our busy schedules  in order to train, fundraise and participate on the ride. Looking forward to seeing you all soon!