READ my interview below, SHARE this post to support me, and DONATE TO MY CAUSE!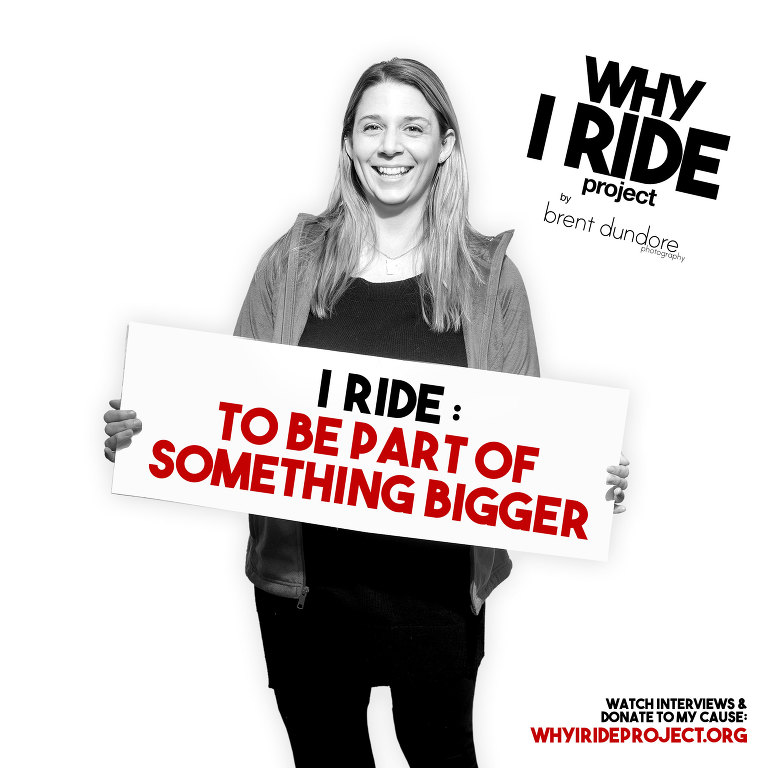 "I crew to be part of something bigger."
MARY – age 31, 2016 will mark my 6th Red Ribbon Ride.
Why do you Red Ribbon Ride? I do the Red Ribbon Ride because I get to see the services the Ride supports.  I work directly with clients at one of the beneficiaries (Minnesota AIDS Project) and collaborate frequently with the other benefitting agencies.  The Ride is the best time I can have while raising money for something I believe in!  The Ride gives me the opportunity to meet and see all the other people who care.  It makes me feel so empowered in the work I do, to know that support comes from all directions, and reminds me of the bigger picture of HIV.
What is your favorite thing about the Red Ribbon Ride? So many things!  I love just getting to be outside, spending time with colleagues outside the office, meeting new people, and spending time with my "ride family."  I enjoy planning the themes and costumes for our pit stop each year, which always gets way out of hand and makes me feel like a kid playing elaborate dress-up.  Also, cheesy hash browns for breakfast on Friday morning!
How were you introduced to Red Ribbon Ride? I worked at Clare Housing as a grad student, and my coworkers encouraged me to get involved.  I volunteered at the opening ceremony in 2010, and saw all my work-friends ride off into the sunrise without me.  After that I decided I wanted to be a part of the Ride, and have been on the crew ever since!
What do you do away from the Red Ribbon Ride?  I'm a social worker and work at the Minnesota AIDS Project as a case manager.  I enjoy yoga, playing and watching soccer, and sending funny/distracting emails to coworkers about Star Wars and cats.
What is one great memory you can share from your ride/crew experience in the past?  Just one?  When I think of the Ride, I think of the first time I saw ride-out on day one in 2010.  It seemed like riders just kept coming and coming, and I was struck by how many people had committed to completing this great physical feat to support a cause, and inexplicably burst into tears, it was so moving!  The Ride does consist of random outbursts of emotion, but also excessive snacking, creative bathrooms, and a million laughs a day!
What would you tell someone who is on the fence about joining our ride next year?  I would tell them that I was pretty apprehensive about the Ride my first year, but right away I met people who took me under their wing and made me feel like I belonged.  At the end, I couldn't believe it had only been four days, because I had made new friends and felt like I had known them forever.
What person or group of people are you hoping to bring to the ride this next year?  I have a bunch of friends who I think would have a blast on the Ride, and I'm going to see if they can come out this year!
What is your fundraising goal this year? What creative ways are you going to achieve that goal?  I've got a goal of $750. I'm still working on "creative ways," but am thinking of having some kind of themed fundraising party.  One year I sent a copy of my high school Glamour Shot to all my donors as an incentive!
Is there anything else you'd like to say to our Red Ribbon Ride community?  The Ride has allowed me to grow as a person in ways I didn't anticipate, and I think that is a direct reflection on what amazing people show up for this cause!  Thank you to everyone who participates in whatever capacity they can!