READ my interview below, SHARE this post to support me, and DONATE TO MY CAUSE!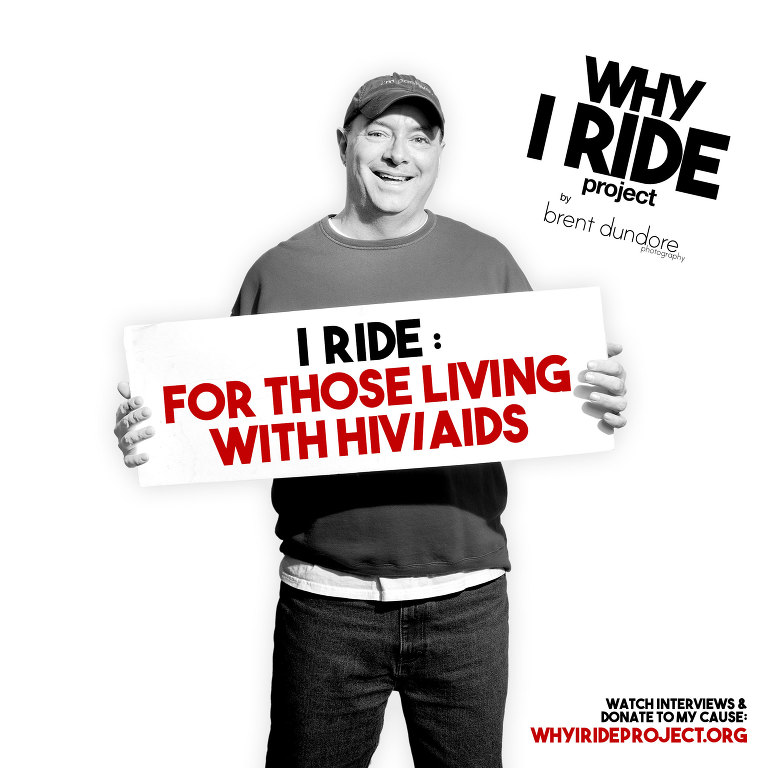 "I ride for those living with HIV/AIDS."
JOE EDE – age 51, 2016 will be his 14th Red Ribbon Ride.
Why do you Red Ribbon Ride? I ride for many reasons. I ride in loving memory of the many friends I have lost to AIDS, including my best friend who lost his battle with AIDS August 4th 1998. He was 31 years old. I also ride on behalf of all those living with HIV/AIDS who benefit from the funds raised from the Red Ribbon Ride. I was diagnosed with HIV October 8th 1997 after completing my first AIDS Ride in July of that same year as part of the Twin Cities to Chicago AIDS Ride. Since my first Ride, very simply I continue to ride to help those in need. I also ride to continue to participate because I believe the Red Ribbon Ride is a much needed AIDS charity event in our community to help raise important funds to help support the 8 benefiting agencies who done incredible work all year around in our community. I ride to raise continued awareness that HIV/AIDS is not over and that by riding my bicycle I can make a difference in the lives of those living with HIV/AIDS. I also participate because the Red Ribbon Ride is a lot of fun and I have met incredible people through this Ride!
What is your favorite thing about the Red Ribbon Ride? I can't say that I have a singular favorite thing about the Red Ribbon Ride. I would say my favorites are the many, many people I have meet over the years who participate as riders and crew. I enjoy meeting those with the same passion and compassion with the continued commitment to the fight against AIDS. In now 19 years of riding, I have found I love to ride my bike for my own health reasons as well as to have fun with others.
How were you introduced to Red Ribbon Ride? I was first introduced after the Twin Cities to Chicago AIDS Ride ended in 2001. The Minnesota beneficiaries of that event formed the Red Ribbon Ride. All the money raised for the Red Ribbon Ride stays in Minnesota, helping those in need.
What do you do away from the Red Ribbon Ride?  I work for an awesome Property Management company in downtown Minneapolis. I am also a group fitness instructor for the YWCA of Minneapolis, I have been teaching classes there since 2005. I have taught indoor cycling classes at all 3 locations and I also teach other formats as well. I am proud to say that the YWCA has been a huge supporter of the Red Ribbon Ride since 2002. I enjoy leading bike rides with others who enjoy cycling as well.
What is one great memory you can share from your ride/crew experience in the past?  On the 10th anniversary of the Red Ribbon Ride, I was asked to share my story as part of the "Friends and Family" Night which takes place on Night 3 of the Red Ribbon Ride. I recall I was nervous to speak to such a large group of people, however as I began to speak, I felt I had a message to share, my story. What it's like to live with HIV? What is it like to ride my bike to help others living with HIV/AIDS? I would further recall sharing that it is "OK" to live with HIV, I believe the stigma attached to this disease has put many too afraid to reach out for medical support or to share their diagnosis with friends and family. I also shared that the Red Ribbon Ride has a group of HIV+ men and women called the Positive Pedalers, who by our own public example, share their HIV status with others and continue to fight AIDS and to fight the stigma against HIV. It was a powerful night and I will never forget the opportunity to share my story with others. After Friends and Family night was over, a young man approached me to let me know that he was recently diagnosed with HIV and that I was the first person he told he was living with HIV. He asked for my help. I was touched that he would feel comfortable to reach out to me, however as I've learned over the years, these Rides are a safe place for men and women to be who they are and to be able to share their stories, without stigma and without judgement. I'm happy to report that 4 years later, the person who approached me that fateful night is now on a medication regime and he is living a full life!
What would you tell someone who is on the fence about joining our ride next year? By sharing my story and the journey of the Red Ribbon Ride helps others learn about this event and to learn more about HIV and to meet those living with HIV. I don't think I would need to 'convince' them to join us, rather to let them know the need to help these AIDS Service Organizations is very real and those living with HIV could really use their help and support – whether they ride or crew would be a huge benefit to all!
What person or group of people are you hoping to bring to the ride this next year?   I would love to see all past participants to return to the Red Ribbon Ride. I miss you.
What is your fundraising goal this year? What creative ways are you going to achieve that goal?  My goal is to always raise the minimum of $1,500.00. As I raise funds I continue to share my story and to be a face living with HIV. I hope that my story and journey will inspire someone to join me as a rider or a crew. If not, a donation of any amount is always greatly appreciated. Since 1997 I have participated in 46 AIDS charity cycling events like the Red Ribbon Ride, riding my bicycle thousands of miles and I have personally raised over $100,00.00 to help AIDS Service Organizations across the United States. I cannot participate in these events without their help and support. A huge THANK YOU to all my supporters! THANK YOU!
Is there anything else you'd like to say to our Red Ribbon Ride community?  I would like to send a personal thank you to everyone who has been a part of the Red Ribbon Ride. Whether as a rider or crew. Whether as a benefiting agency, thank you all for your help. On behalf of those we help each year, many do not have the opportunity to say 'thank you' to each of all us who have enriched the quality of their lives. Thank you for all you do. I invite everyone to join us this July! Ride on!
READ my interview below, SHARE this post to support me, and DONATE TO MY CAUSE!