–"Change doesn't come unless you're uncomfortable."
– Siren DeLuna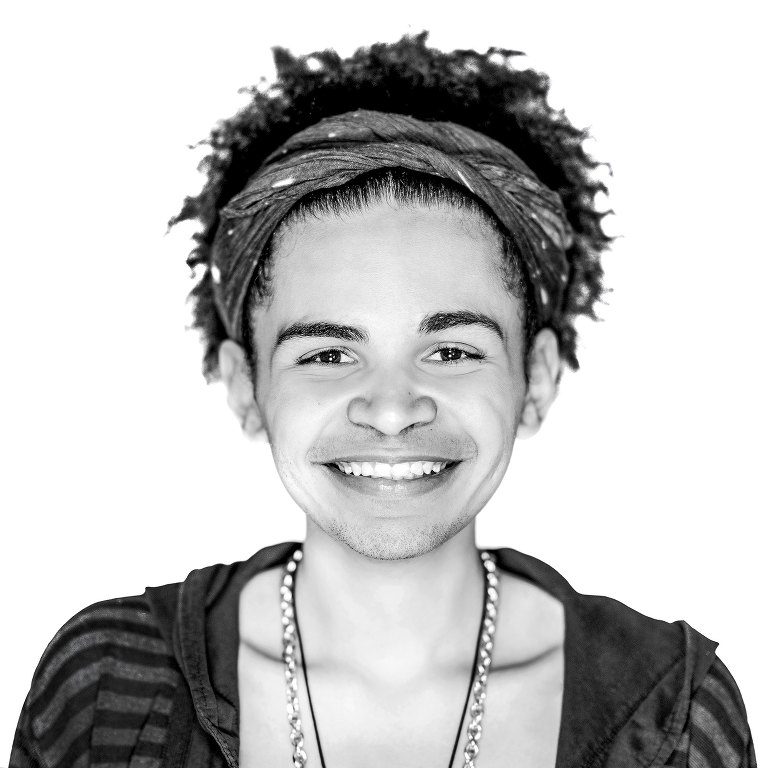 Name:
Siren DeLuna
Pronouns:
she/her  &  they/them
---
Q & A
Who's your Trans idol, how will you make your mark in history?
My trans hero is Laura Jane Grace, front woman of Against Me!. When I learned that she came out I was still very new to the punk scene, and I was so happily overwhelmed at the reality that I was finally seeing someone like myself in music I admired. To this day, whenever I get dysphoric about my body, or my voice the first thing I try to do is put on her song 'Transgender Dysphoria Blues' and just scream it as loud as I can, cause it's helped me save myself on more than one occasion. Depression and anxiety related to self-image, especially so as a trans or non-binary person, can wind up being fatal if you don't have a way to uplift yourself, and combat those bad thoughts. Thats kinda what I wanna do for other people as an artist. Cause I'm not worried about being cis-passing, and I'm not worried that others won't see my style as tomboyish. What I really wanna do for people is show them that theres no one way to be a certain kind of person. I can be centered in my femininity and still rock a more 'masc' style. I can be black, and listen to metal and punk music. I can be whoever I want to be. To hear more about the power of embracing individuality make sure to check out my interview at TheyThemProject.org.
---
EPISODE INFO
In this episode of They/Them Project Podcast by Brent Dundore, I had the pleasure of interviewing Siren DeLuna, an artist from the Twin Cities, Minnesota. Siren tells us about her journey to using both she/her & they/them pronouns. We talk about what it means to use more than one set of pronouns, and how when a non binary person says they use more than one set of pronouns, there isn't one set that you "should use" over another,  unless you're asked to.  She also gives a very personal story of a traumatic experience in a public bathroom, which will help anyone listening understand exactly what that feels like as a trans person. Don't miss this great interview with Siren.  EXPERIENCE THE ENTIRE PROJECT AT: TheyThemProject.org. 
---
––
–
OTHER RECENT TTP INTERVIEWS:
–
CHECK OUR MORE OF SIREN / Sci Fi:
FOLLOW US:
 Siren
They/Them Project
  Brent  Dundore