READ my interview below, SHARE this post to support me, and DONATE TO MY CAUSE!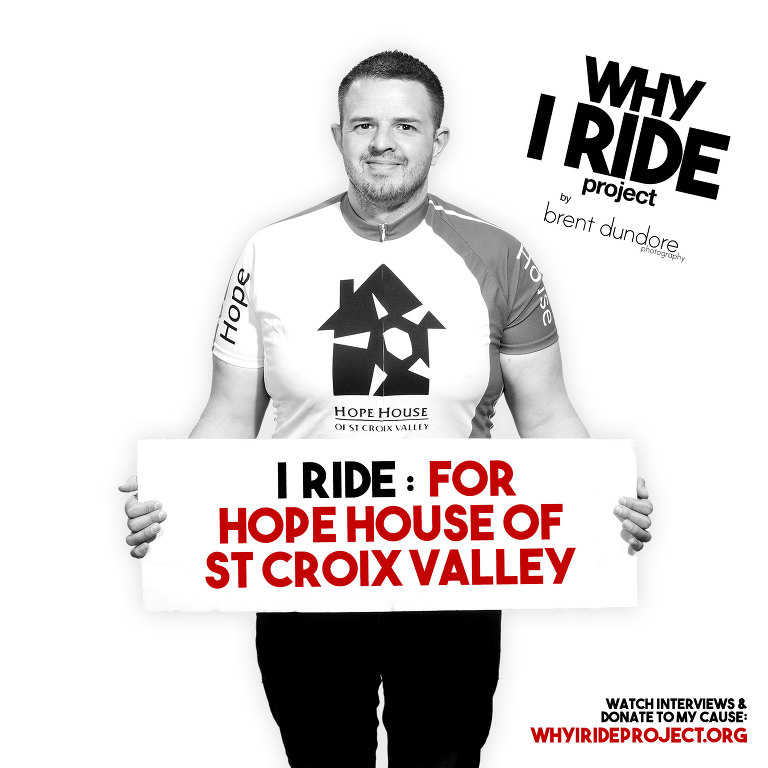 "I crew for Hope House."
Brent Nelson (Interim Executive Director – Hope House of St Croix Valley) 
This is my 6th year participating.
Why do you Red Ribbon Ride? I ride because unfortunately there is still a need for this ride.     HIV/AIDS  is still an issue and the services that these agencies provide are still of critical need to those living with HIV/AIDS.
What is your favorite thing about the Red Ribbon Ride? The fact that it feels like a family.  There are people that I see on the ride that I may not see for the rest of the year—and when I see them it feels like we haven't been away from each other.
What do you do away from the Red Ribbon Ride? I work for American Express and for hobbies I enjoy running marathons, reading, good food, and friends.
How were you introduced to Red Ribbon Ride? I was introduced to the Ride by Scott Zahren. I am on the board of directors for Hope House of St Croix Valley and as one of the beneficiaries I get to see the first hand the support that the Ride provides
What is one great memory you can share from your ride/crew experience in the past? My favorite experience would be from my first ride.  I wasn't riding with a team that year and a group of individuals "adopted" me and took me under their wing and made sure that I had a great first RRR.  I consider these people life long friends.
What would you tell someone who is on the fence about joining our ride next year? I would say—it's easier than you think it is.  It's a ride not a race so you can go at your own pace.  Additionally there is an amazing supporting team in place to ensure you are successful.
What person or group of people are you hoping to bring to the ride this next year? I hope to bring some people who did the ride several years ago back to the ride.
What is your fundraising goal this year? What creative ways are you going to achieve that goal? My goal is $2000.   My creative way is actually mailing actual letters (snail mail) to my donors.  We are so used to electronic communication that sometimes sending an actual letter stands out even more.